Download Photo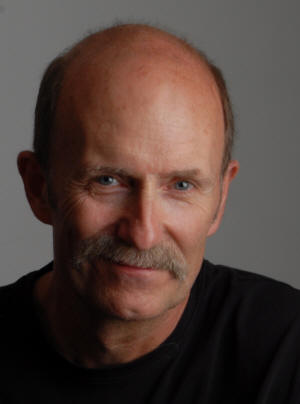 Ian Robb's musical roots were in choral music; as a boy soprano in London, England, he sang for a couple of years with one of the Westminster abbey choirs. Later, as a teenager in the sixties, he discovered the British folk music revival, and honed his skills as an interpreter of traditional song, not to mention his powerful voice, in the pub-based British folk club environment.
Moving to Canada in 1970, Ian soon became a regular at Toronto's venerable and now defunct Fiddler's Green folk club, and was a founding member of the now well-known Friends of Fiddler's Green, who are currently in their 37th year of performing together, and were recipients of the 2003 Estelle Klein award for services to folk music in Ontario.
Early in the seventies, Ian took up the English concertina, and is now recognized as one of North America's premier exponents of the instrument in song accompaniment and dance music.
More recently, Ian has teamed up with fellow Ottawa residents Shelley Posen and Ann Downey, to form the vocal harmony trio, Finest Kind, whose eclectic mixture of hair-raising vocal harmony styles has been recorded on Lost in a Song (1996), Heart's Delight (1999), Silks & Spices (2003) and Feasts & Spirits (2004). Since early 2003, he has also been working with the Ottawa band JiiG, with the multiple musical talents of James Stephens, Greg T. Brown and Ian Clark. Ian's work with JiiG won him the "best singer - traditional" award at the inaugural Canadian Folk Music Awards in 2005.
With the Friends, Finest Kind, JiiG, as a solo or in one of his many other musical liaisons, Ian has performed at clubs, concerts and festivals from coast to coast, and has developed a reputation as one of Canada's leading singers in the "anglo-celtic" musical traditions. He is also well-known in folk music circles in the USA, both as a performer and for the column he wrote for many years that country's best-known folk music magazine, Sing Out!
As an occasional "writer of old songs"
Ian has produced a few gems. Most notably his pub anthem, The Old Rose and Crown and his rant against social program cut-backs, They're taking it Away, are sung far and wide, often by singers who have no idea who wrote them.
Besides his more recent CDs on his own Fallen Angle label, Ian has three previous recordings on the Folk Legacy label. The first of these, recorded with Margaret Christl and Grit Laskin in 1976, was a collection of traditional songs found in Canada, and served to influence a number of established Canadian singers to turn towards their home grown tradition. He also has two recording credits with the Friends of Fiddler's Green
Ian was a founder of the Old Sod Folk Music Society of Ottawa, a not-for-profit organization dedicated to the promotion and performance of traditional music in the National Capital area. He also plays regularly for community dances, with the Old Sod Band.
Finally, Ian is also a member of Thames Valley International (TVI), one of North America's premier Morris dance sides, the members of which are leading-edge practitioners of the poorly understood art of Virtual Morris Dancing. This, we hasten to add, has nothing to do with the rumour that virtually nobody turns up at practice, nor that virtually anybody can call themselves a member. The beer, at least, is real.
For more information or bookings:
EMAIL
ian@ianrobb.com
TEL (613) 722-0482
WRITE Ian Robb, 285 Spencer Street Ottawa ON K1Y 2R1 Canada.